Customised Website Designs
Always starting with the end in mind. SEO Web Creative has our own in house designers as well as the ability to outsource your project to a designer of your choice. We will even convert your existing website into a customised Responsive Content Management System so that you can easily manage your own website, without the expense of needing your web designer or developer for every change, potentially saving your thousands of dollars in lifetime website maintenance.
Our process is easy, give us a call let us know what you need, what you like and we can build it.
All of our websites are built to be "Responsive" and adhere to Google's Webmaster guidelines. A site build generally takes around two to three weeks depending on the complexity of the design, number of pages to be built, functionality required and timely supply of images and content. We can assist you with purchasing your domain name and have worked with many hosting companies so we are well versed in these areas and can give you advice on this too.
Responsive Website Design
First of all: Why "Responsive Website Design"?
As of the start of 2014 over 50% of all people accessing the web are using a mobile platform, whether it be a smart phone or a tablet, more than half web interactions are from mobile devices, which begs the question, have you checked how your site looks on mobile? Have you checked your website analytic's, to see how the mobile revolution is affecting how searchers and users view your website? Have you checked your websites bounce rates* for mobile versus desktop users?
Are you aware that people looking to make local purchases generally find the good or service via their smart phone or tablet when they are "hot" to make a purchase? You can read it here Study: 78 Percent Of Local-Mobile Searches Result In Offline Purchases.
If this isn't enough for you it has been publicly announced that "user experience" is a factor in the Google search algorithm – See this from Google Webmasters Development Pages Building Smartphone-Optimized Websites.
So if you are still here and haven't gotten side tracked by my extremely generous supply of information and links away from our site, how can we assist you to master this new world of mobile responsive website technology and yet you still maintain control of your website?
Easy! We build you a custom designed Content Management System (CMS) using WordPress an "open source" (free) technology which once your customised responsive website has been built you take complete ownership of it, we will even teach you how to create new pages, update your page content, run your own private blog and if required integrate your company social media as well.
– – – – Getting Started – – – –
Designing and Developing Your Responsive Website
Website design is not always all about re-inventing the wheel; if you have an existing website that you really like but would just like to make it responsive then we can convert your current HTML website to a responsive CMS, read more……
SEO Web Creative have fully adopted the need for responsive websites that represent your business or product in a manner that people will recognise whether they are using a desktop, a tablet or a smart phone. Meaning you only need to design your site once and the elements will natively populate to mobile devices.
We are happy to use your existing design, your very own new design, your designers design or we can create a design for you. All of our team are fluent in CSS and HTML and we have a dedicated .php coder to add functionality to your site for automation, database management, custom user requirements or what ever it is you need your website to do!
To get started on your new website and to start enjoying the world of responsive design get in touch and see what kind of a package we can build for you, your business and your product.
Or if you want to check out what we have produced in the past to get an idea of what we are capable of take a look at our website portfolio

HTML5
Built to be compliant with HTML5 elements and syntax

CSS3
Ultimately styling for progressive web design

Cross Browser
Compatible with all modern browsers and devices

User friendly
Built for all user levels and capabilities
learners to nerds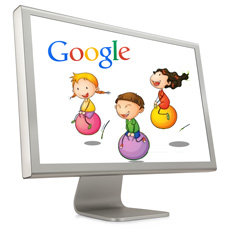 Bounce Rate
Bounce rate is when web searchers "users" land on your website following a search query and return to their search results as they have not found what they were looking for on your website.
From the web dictionary
bounce rate
noun: bounce rate; plural noun: bounce rates
the percentage of visitors to a particular website who navigate away from the site after viewing only one page.
"a rising bounce rate is a sure sign that your homepage is boring or off-putting"
All
E-Commerce
Real Estate
Web Design
Wordpress